Based in Ontario, Canada, Elmira Stove Works manufactures and sells high-end appliances with classically crafted, time-honoured designs. With hands-on attention to detailed manufacturing, Elmira Stove Works has earned a reputation for unmatched customization and style among homeowners and kitchen designers worldwide.
In recent years, the team at Affluent Bridge has had the opportunity to execute key marketing projects for Elmira Stove Works, from a full rebrand to the design of a new website, all of which has allowed this unique manufacturer to experience continued growth. Read on to learn more about our work with Elmira Stove Works and imagine how our expertise could elevate the branding and marketing efforts of your company.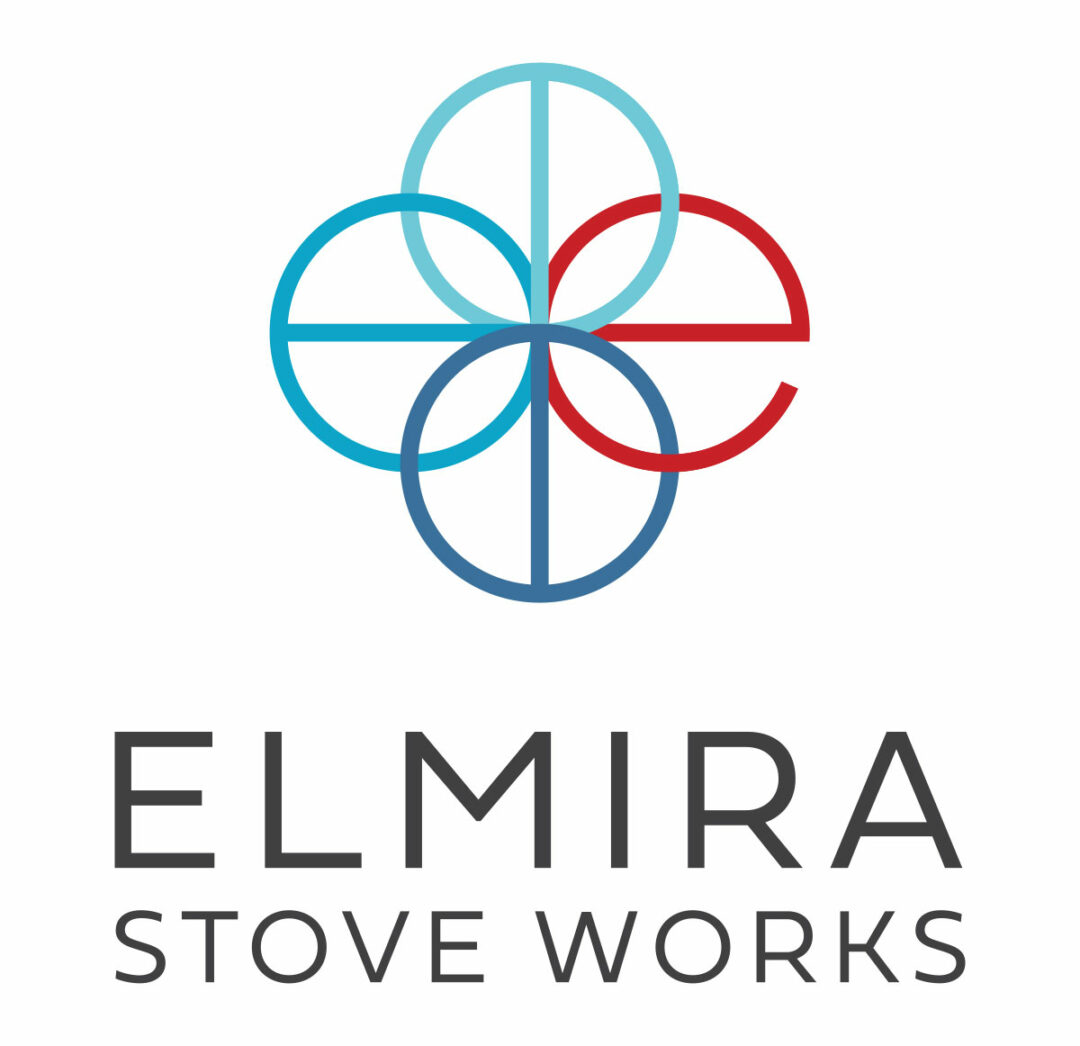 A Thorough Rebranding Journey
When Elmira Stove Works gave us the opportunity to refresh its branding, we sought to capture its essence through a strategic redesign process. This exercise went far beyond simply delivering a new logo. Our team thoughtfully crafted new branding and a custom style guide based on the manufacturer's robust history and exciting future, and our brand management services ensured consistency across marketing platforms—from print to digital.
VP of Sales & Marketing for Elmira Stove Works, Tony Dowling, had some things to say about the rebranding of this unique company. "We had been watching Chris and his team's penchant for quality work for a few years. We sought them out because they know the appliance market so well. Their fresh approach and branding are placing Elmira in new conversations with designers and consumers related to today's kitchen designs. We're grateful for Chris and his team bringing new life into our brand. Elmira's unmatched designs and quality are now centre stage for a new generation of passionate homeowners ready to create their unique visions of home."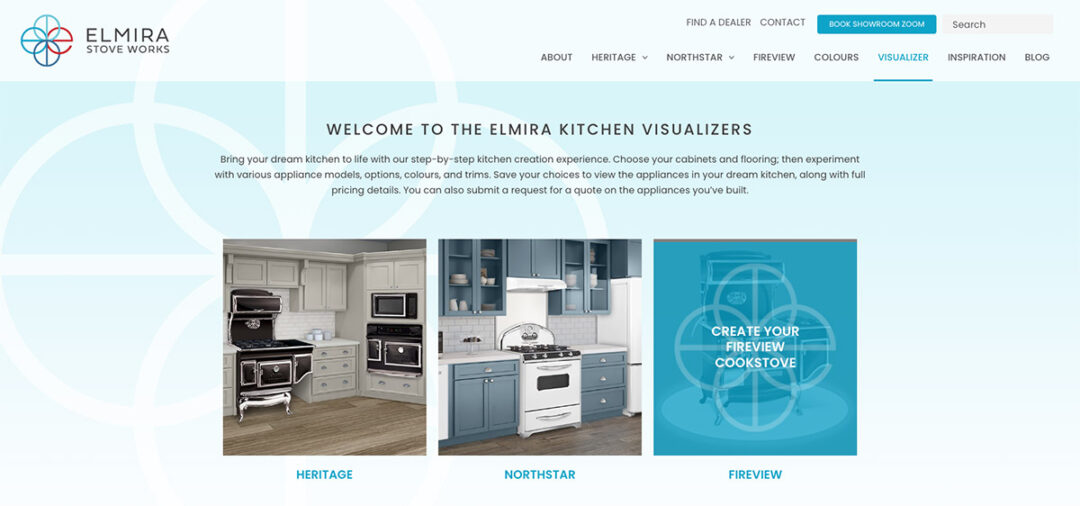 A Seamless Online Experience
In addition to our branding services, our team created the content strategy and page designs for the new Elmira Stove Works website. The refreshed digital presence led the way for the manufacturer's exciting rebrand while offering homeowners and trade professionals a seamless and valuable online experience. Complete with company history, product offerings, colour and customization options, stunning images, a blog, trade resources, and an online showroom booking option, the redesigned website allows users to fully immerse themselves in the endless appliance possibilities Elmira Stove Works offers.
Our design direction also involved updating the design and presentation of the innovative Kitchen Visualizer, which allows visitors to bring their dream kitchen to life through a step-by-step kitchen creation experience. With this unique program, homeowners and trade professionals can customize cabinets and flooring, and then find their ideal specifications by experimenting with appliance models, options, colours, and trims. They can then submit a request for a quote on the appliances they've built—all from their computer or device!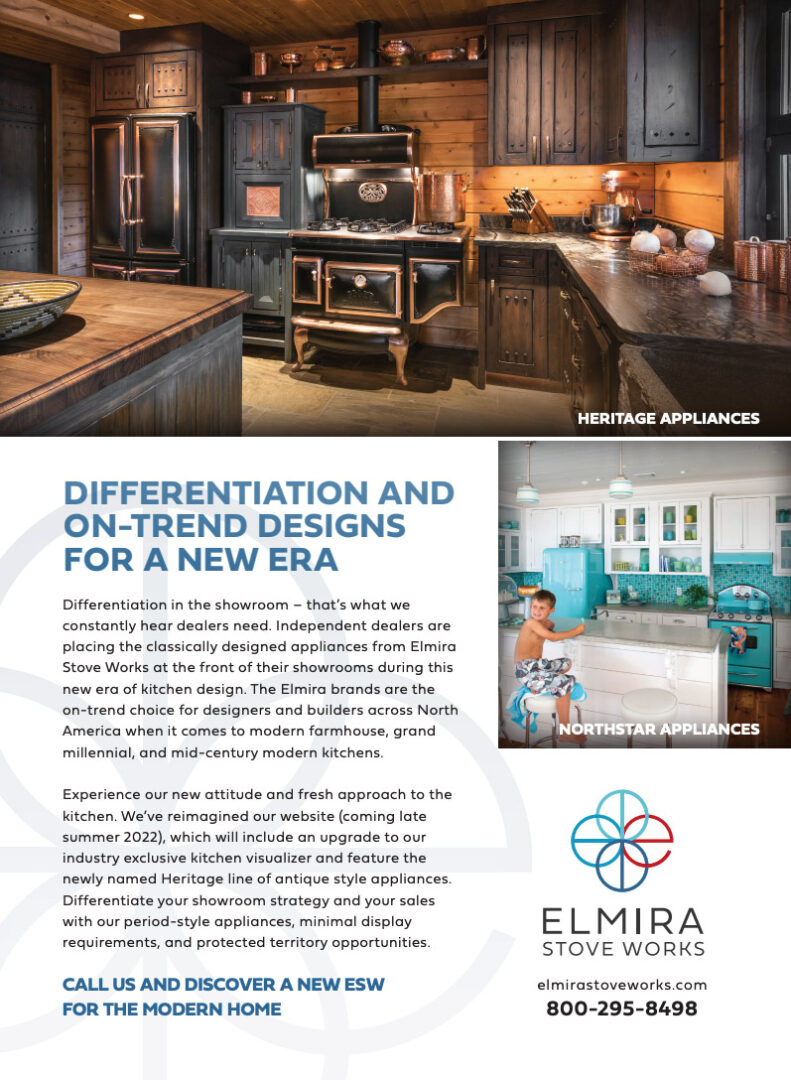 Carefully Crafted Print Advertisements
Our work for Elmira Stove Works extends beyond the digital space. Our team enhanced the manufacturer's brand awareness efforts through print advertisements such as this magazine ad from a 2022 issue of Kitchen & Bath Design News. The full-page advertisement uses the refreshed branding and a keen eye for design to capture the spirit of Elmira Stove Works, while carefully crafted copy offers insight and builds interest in the newly launched website.
Elmira Stove Works is one of many businesses in the appliance industry that has worked with the Affluent Bridge team to create growth through strategic marketing. If you're interested in working with experts who understand the language and branding that draws the affluent audience, contact us for the transformation of your brand.